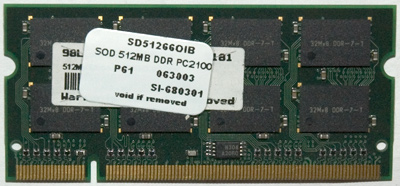 The bids are all the way up to 7 cents already!
Or you can run over to NewEgg and buy a 1GB stick for ~$200. 7 cents or $200, what is it going to be?
update it sold for a bit more than 7 cents after all. $83.50. (So at that rate it'll cost you only about $120 to upgrade to a 1GB stick if you have a 512MB stick now).