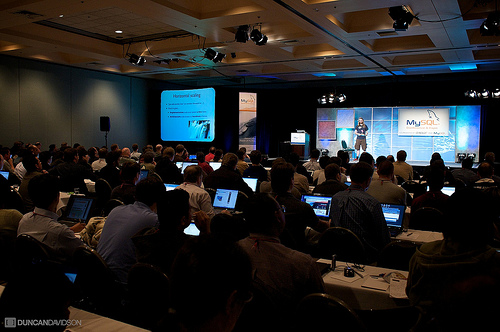 The slides from my tutorial yesterday are up at develooper.com. 189 slides this year! A handful of people have told me today (and more yesterday obviously) that they learned a lot and got new ideas for how to build things - yay!
I'm considering putting up a version of the slides with sound. Would anyone want a 3 hour quicktime movie of that?
Well, maybe split up into smaller bits, but you get the idea. You wouldn't get the hand waving, but you would get a bunch more detail, obviously.
I actually had audio recorded, but I haven't checked how it came out, yet, and I'd have to make a synchronized movie version of the slides (and likely be tempted to just redo the audio anyway). Thoughts? Would it be a worthwhile effort?