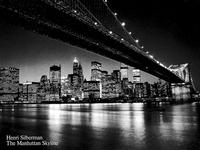 In this place, most people speak more than one language. Almost no one owns a car, even the millionaires. Many people don't even knowsomeone who owns a car. There's no Wal-Mart, no Target, no Home Depot.
[...]
There's also a deep ethic of civic-mindedness. Average citizens are not just aware of, but actively engaged in efforts such as city planning and zoning laws and the design and preservation of public spaces. Architecture is valued and protected by well-organized, well-financed groups, often consisting of canny partnerships between public, private, and corporate concerns. New urbanism is an understood goal, not just a theoretical ideal.
Anil Dash: Whence the Name.
Not exactly Los Angeles ... :-) While we do have an amazing mix of cultures, backgrounds and identities and even neighborhoods where you can walk to your basic amenities, civic-mindedness and good architecture is relatively sparse here.
But hey, the weather always comes to the rescue. New York: Cloudy and 12 degrees celsius. Los Angeles: Fair and 20 degrees celcuis. (Looking out the window I can't see a single white spot on the sky...)