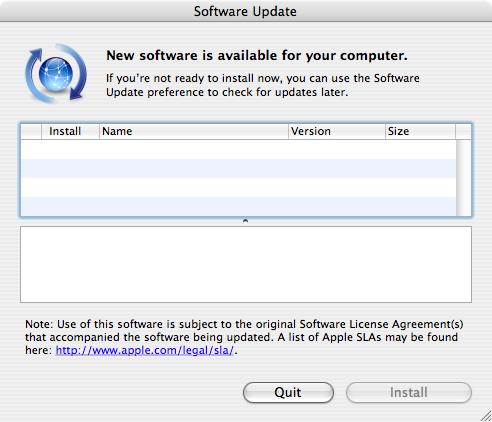 In the last week Software Update on both my MacBook Pro and the G5 "got stuck" as you can see above. It says there's new software, but doesn't show me what.. ?@#$@. I wanted to get the 7.0.1 iTunes update.
I tried deleting the software update downloads /Library/Caches/, but that didn't help and it was my only idea. Any suggestions?
I had a few hopeful follow-ups to my previous mail about the hardware test CD for my MDD G4, but it turned out that they - like myself - couldn't find the darn CD. Why doesn't Apple make them downloadable?