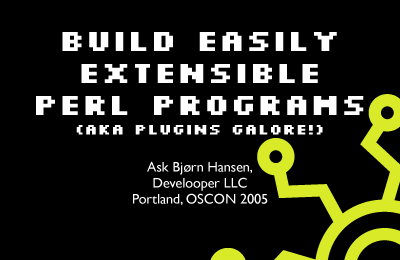 I'm working on the slides for my Build Easily Extensible Perl Programs talk at OSCON.
Usually I use black text on a white background, just because it pleases my aesthetic senses better.
Sometimes I've read the advice that light text on a dark background is easier on the eyes. Sure that applies if the room is all dark, but the conference rooms are usually not. Isn't black text on a white background easier to read when the projection is slightly washed out from the ambient light?
update: I've posted the slides