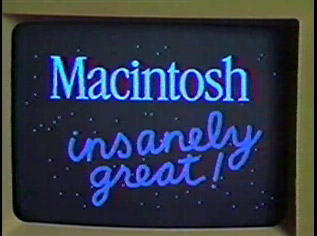 Someone posted a copy of the Mac introduction video from 21 years ago. I made a mirror here. Jason Kottke has a list of more mirrors.
Of course it's not early as much fun or as exciting as the 1984 commercial (torrent)
(please don't like directly to the movie, rather link to this entry).