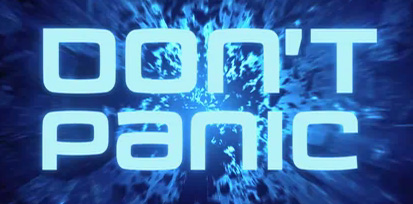 There's a teaser trailer out for the Hitchhikers Guide movie. It's unclear if the drooling should begin or if it's mere blasphemy. The teaser isn't enough to make me drool.
If you have an iPod, then The Complete Hitchhikers Guide to the Galaxy from BBC can't be recommended enough. (The MP3 version is getting bad reviews for sound quality, but I can't find the "regular audio CD" set...)
There's also a new trailer for Dark Water. It's a remake of the fantastically scary Japanese movie of the same name. If the remake is as creepy as the original, you won't think of water the same way for a while after watching it...