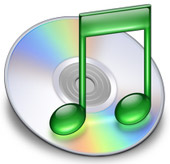 back to our regular geek'o'rama: Paul Mison noticed that iTunes 4.7 is advertising a _dacp._tcp service. It looks like they are preparing to support a remote control type thing. Ed Despard is guessing it's a "digital audio control protocol.". (This is from the daap-dev mailinglist, which doesn't have a proper archive -- daap-dev-subscribe at develooper.com to subscribe)
In related completely inconsequential news I've had great success using the rating feature in iTunes and with the iPod mini. With auto-syncing it transfers the ratings, last played and play counts between the powermac and the ipod. I've then made a bunch of smart lists like "25 random 4 or 5 star rated songs that I haven't listened to for a month" to rotate some of the 4GB space I have on the mini. It's awesome. I only wish I could still add stuff to the iPod from the powerbook, but I can't as that'll disable the autosync to the powermac. It's because they don't allow copying from the iPod to keep the record companies happy. So stupid. (Or maybe not stupid; I appreciate the fact that my AAPL stock has done quite well the last year or so).
From the things that feels like they matter department: Joshua Marshall recommends this column The Red Zone in the new york times.