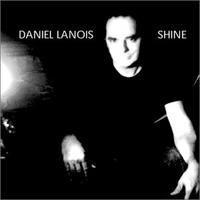 Some recent retail therapy ...
Nick Cave: No More Shall We Part
Daniel Lanois: Shine
Kruder & Dorfmeister: Conversions
Once Were Warriors
Arvo Pärt: Te Deum
Underworld: A Hundred Days Off
Microsoft: Age of Mythology (Mac)
Future 3: Like...
Kenneth Koch: One Train
Capucon & Capucon: Duos for Violin and Cello
The Daniel Lanois CD is really growing on me. I just got Underworld and Nick Cave yesterday, but I think they'll both get steady rotation in iTunes as well. The rest I haven't really had a chance to listen to yet. (Or to watch the movie, play the game or read the book).
Oh, I also got sufficiently tired of the miserable transfer speeds of 802.11b to buy a 802.11g access point (a Linksys WRT54G). But I haven't unpacked it yet ...
Speakeasy were supposed to upgrade my DSL to 1.5/768 (from half the outgoing speed) yesterday. Same monthly price, apparently they are just improving their service level. Very cool. It was down for a few minutes today but it's still running at the old speed. I should try resetting the modem/router gadget.