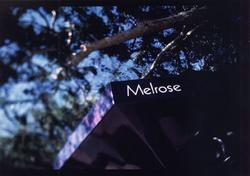 One of the fun and interesting things about Southern California is the amazing diversity. We have people from all over the world, of all sizes and belief systems. I read somewhere that the Los Angeles school district has students speaking more than 200 different languages. I think that was even without counting many dialects.
In West Hollywood the police cars have rainbow colors. The russians are living next to the jewish neighborhood. There are a lot of senior citizens. And next to them are the gays. Small houses in the part where my (tiny and rent controlled) apartment is routinely go for $750,000 or more.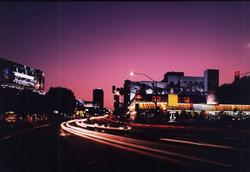 Anyway, that's not the amusing thing I wanted to tell. This is the only place I know where there are more billboards with scantily clad men than women. Luckily for me there are plenty of scantily clad women in this town as well -- lots of eye candy for everyone.
And I mean everyone.
v: I put gas on the car on the way home. Across the street there's a club where a bunch of girls were going in, only wearing bikini tops, very short skirts and tall boots.
a: [enjoying the thought] uuh, and that's bad how?
v: I think they were men.

Update: It's raining! Incredible. It's July! Water is pouring from the sky. I don't know when that last happened. February? March? Oh, I think it stopped again already. Building a city in the middle of the desert is really not that smart.