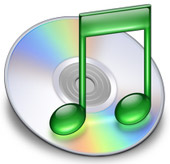 The sound of grasshoppers and this certain scent of the earth, plants and flowers always reminds me of Greece. I haven't been to Greece for almost 15 years. I think the last time was when I was barely a teenager, or maybe it's even longer ago.
A few days ago I listened to the Soma Sonic cd and I was instantly back to the end of '99 when I found them on mp3.com and I was in Japan working too much and playing sad mp3s on my giant Dell laptop.
Dubstar is even more of a time machine. It brings instant memories from traveling Europe the last spring of my time in school. More than memories, I am back in that train with my cd player, headphone implants and backpacks everywhere around us.
U2's Rattle and Hum brings fun memories from that same summer.
Bob Dylan's "Oh Mercy" reminds me of a not quite so happy time. Best Dylan ever. Yes, even better than At Budokan.
For my 15 years birthday some friends bought me Achtung Baby. We were only a bit more than a handful celebrating, but the party lasted all night. It was a blast.

When I was very little I'd cry when my dad played his loud beat music, so he played classical music instead. For years my favorite popular LP to fall asleep was Edvard Grieg's Peer Gynt Suite. It was a Deutsche Grammophon recording and the cover had this pretty photo of Norwegian mountains. I also had all Bach's symphonies, but I don't remember them as clearly.
Current candidates for what will remind me of the present and the past few years; in no particular order.