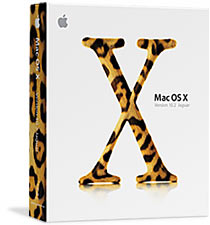 Wow.
Some days ago my OS X installation blew up. My keyboard and trackpad stopped working (I could tell you why, but I would have to kill you). Using an USB mouse, ssh to the powerbook and OSXvnc got pretty old pretty fast, so I finally gave in and reinstalled Jaguar.
Dreadful, huh?
Well, I thought it would be. But nope. I just put in the CDs, choose to "archive and install" and now my PowerBook is back running 10.2 again. It seems like all the important settings has been preserved. The dock is the same, all my files are there, my desktop is still cluttered. Even "recent items" contains the same old items ...
Awesome! I should start reinstalling every so often for no other reason than it being so easy... Yay. Thanks Apple. :-) I could almost forgive you the misery that is the REALLY FUCKING CRAPPY G3 Pismo power supplies (yes, another one broke for me in the last few days; I have lost count of which number that is).