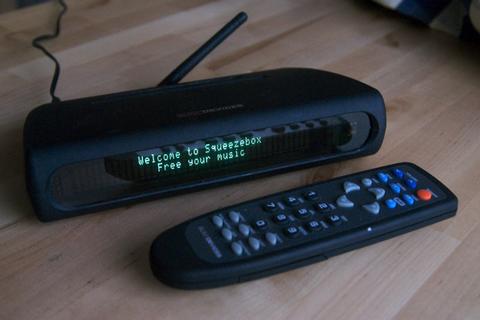 Lucky you, you can Buy our Squeezebox!
Apologies for the lack of updates to my thousands of daily readers (according to awstats; I've no idea if that's accurate). More stuff will come soon...
By the way - OS X software update got itself unstuck around when the new Aperture update came out, so that was handy - and as a bonus the .Mac sync stuff stopped being an idiot for now. Yay. (I'm still not going to renew if I can find good replacements the iDisk and for syncing the addressbook (etc).