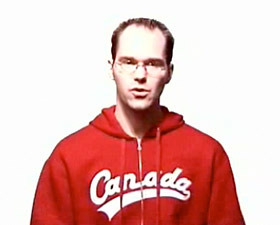 Really funny new switch parody. Switch to Canada (original). ~8MB Quicktime.
On many occassions, I've heard someone say, "If you don't love the United States of America, then get the hell out."

I did.
One of the most popular searches from Google that ends up here is for the other Apple Switch thing I have written about.
(via boingboing)
Update: Via Elaine I found John's website with more mirrors.